Whether you're thinking of a traditional or modern style for your cufflink design, at William Turner, we have it covered. We work with our customers to ensure that the right style and techniques are utilised for maximum impact, these include; fabric finish, enamel, print and engraving.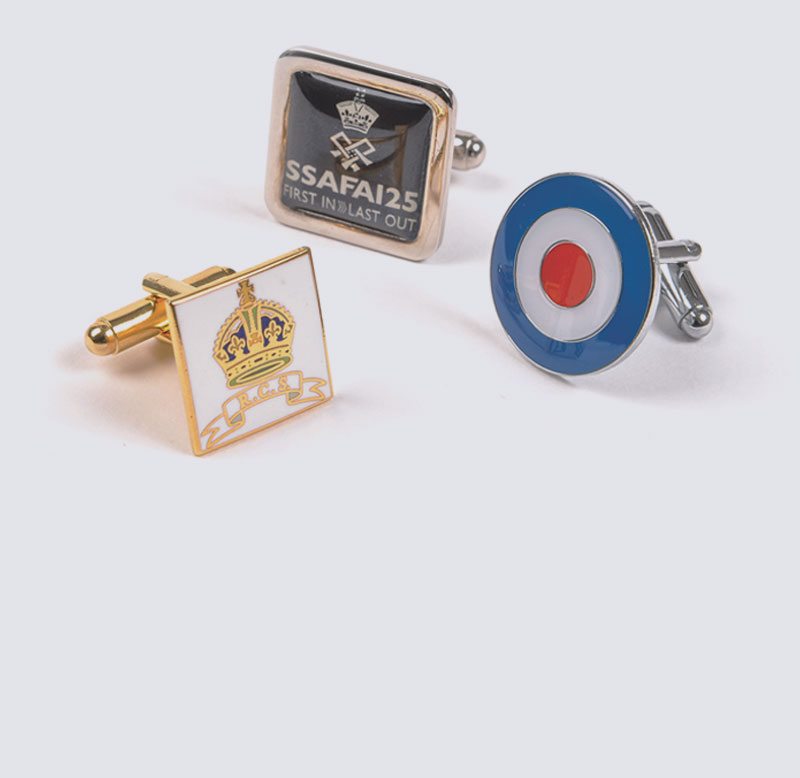 Our fabric style cufflinks are exclusively available as part of a bespoke Tie Presentation set. Choose your design to match across the tie, cufflinks and box lid.
Contact our specialists today to find out more or simply complete our Quick Quote form by clicking here.