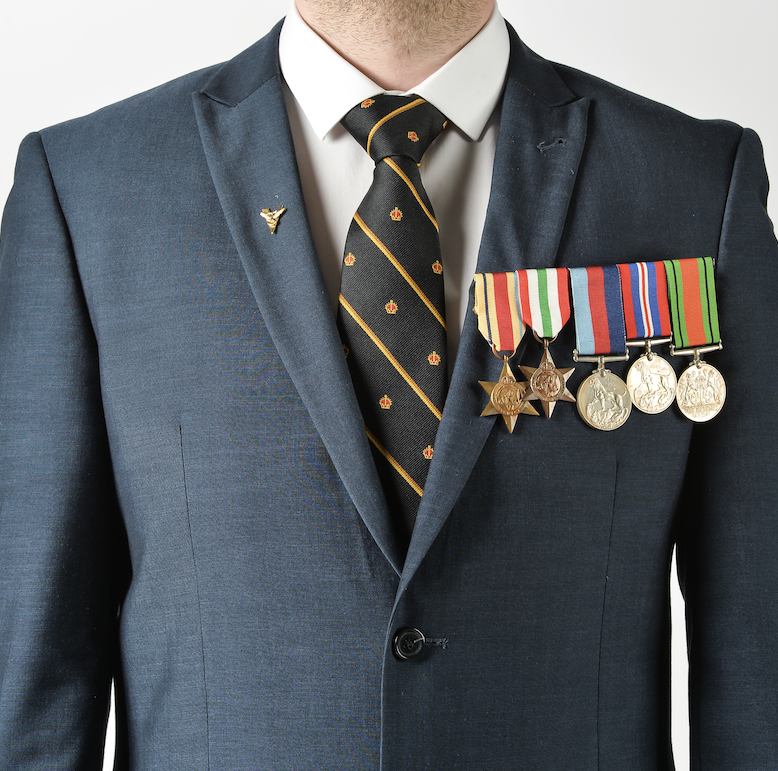 Tell your story with traditional regimental ties, whatever your service, and stand proudly in service and duty with high quality, first-class tie woven with pride, history and heritage.
Since 1985 we have been providing various branches of the UK's armed services with traditional formal army ties. We understand the importance of custom and convention within the forces and value the pride of service in each and every wearer. From the barracks to the pageant, ensure your brigade is standing tall in a personalised tie of quality and distinction.
We utilise traditional techniques to provide the highest quality product as well as use modern methods to gain true to life colours and patterns for a long-lasting, superior finish. Available in 100% silk or polyester and crafted with a thorough understanding of duty, your tie will be finished in true, regimental style, perfectly reflecting you and your comrades.
About our ties
We can design and create the perfect tie for anyone – browse the gallery to find out more. We are also experts at producing high quality ladies' scarves and clip on ties.
Size: Our standard tie is 142cm long x 9.5 cm but we also regularly produce 'skinny ties', clip on and other lengths for our clients.
Price: We can provide a quote based on your needs, just contact the office for more information.
Minimums
50 in silk or polyester
Delivery
From 3 weeks.