Our UK made scarves are worn across many of the world's most highly esteemed names in the education sector.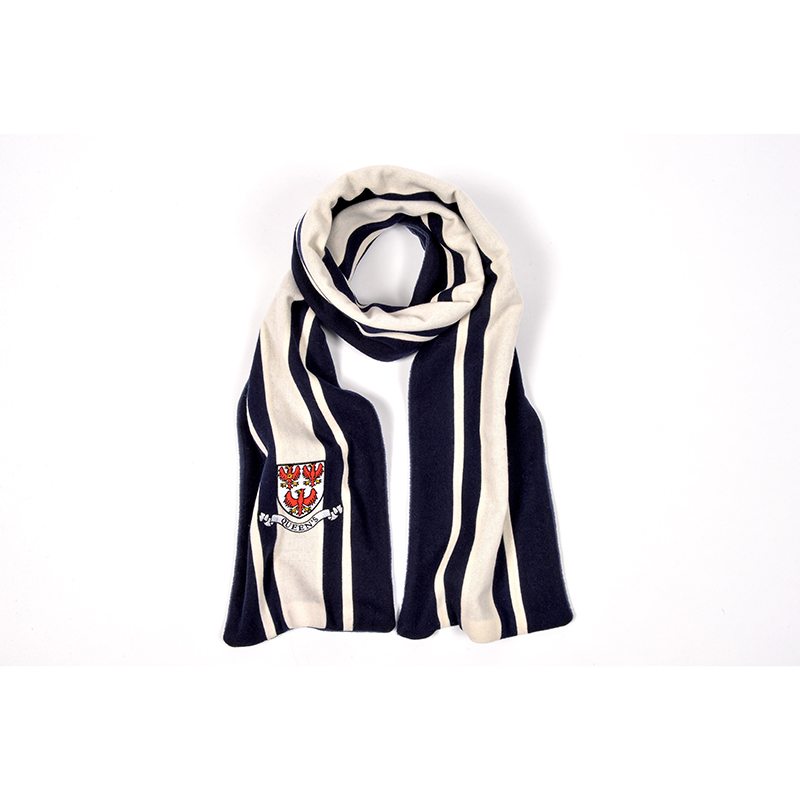 The scarves that we manufacture in Skipton are of Saxony quality; a top of the range merino wool that exudes superiority.
At William Turner we craft our personalised scarves to meet a range of design requirements, these include classic stripes (ranging from 4-16 seams) and embroidered crests and badges.
A Softer Finish
For a softer, more comfortable finish we offer a polyester fleece backing option on our scarves. We also offer a bespoke label service. Please get in touch to find out how we can meet your requirements.
Handmade College Scarves
The wool we use is supplied to us from Yorkshire, a short distance from our factories. We receive the wool once it's been spun, dyed and finished, it is then that our craftsman tear the wool into strips; this method is to ensure a clean, straight break in the fabric. Once the stripe panels are prepared the scarves go through a line of sewing processes and quality control measures before the final product is complete.
Why William Turner?
LOW Minimums
Just 12 Scarves.
QUICK Delivery
From 3 weeks.
FREE Artwork
Within 48 Hours
50 YEARS Experience
Quality and Expertise.